~ C1 is 13 months & 2 weeks ~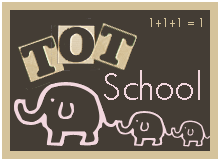 This week was C1's big brothers last game of soccer for the season. C1 loves balls, balls of any size and colour. In fact he is just about saying ball and seems to spot a ball anywhere he goes. Do you think he is a boy? lol!
He is sitting in his dad's lap watching the soccer match. Have a look at his face, the concentration, he is so intrigued by it all. I am wondering if it is the game, if it just the ball or if he just plain old wondering what on earth all of those kids are doing out there!

It wasn't long before he spotted a ball that was just sitting there unused and he was over the fence playing with it. He's definitely a soccer player in the making this one. Just wait until next year, we won't be able to keep him off the field. Considering he will turn two during the season and will be most likely running everywhere. He's getting really good control of the ball though and if he actually had a ball that was more his size I think he would have found things easier.
I picked up a small pack of the standard crayon tadoodles this week. These things are everywhere, my other two never had anything like them and they coped fine but I was curious as to what all the fuss is about. They were only $7.95 so not overly expensive, but of course you have to buy the refill packs of crayons for them.
C1 was definitely intrigued and he seemed to get going with the task at hand immediately. No one had to show him what to do at all. His interest however lasted about 2 minutes before he bit the top off one of them lol!! He is probably still a little young but we'll keep going with them. He generally has access to the bigger kids pencils and crayons whenever they have them out also so he's been 'drawing' for a little while now anyway.
His big sister left the set of fridge phonics on the floor one day this week and C1 had a grin from ear to ear when he found them and realised that they were turned on. Whenever he saw them after that he wanted to play. Slotting the letters in was a little tricky and mostly hit and miss at this stage but still he perservered. Pressing the button to hear the ABC song brought about squeals of delight, he totally loved that.
These past few weeks he has had this super cheeky little face pulling thing going on. He knows exactly what he is doing and knows that it gets him a million laughs. It's one of those faces that is oh so cute at the moment but if he was pulling it at 3, well you don't need me to explain ;-) lol!!


Our dog's name is Charley and our daughter calls him Charla, hence most of the time we all call him that. C1 has been saying Charla for ages, dh didn't believe me at first when I told him but he says it several times a day now and often sits at the laundry door calling him.


During the week we stopped by my mum's house and as we pulled into the driveway C1 jumped in with a "Charla'. It was then that I realised that he thinks all dogs are Charla's, hilarious, super cute, but hilarious none the less.


He is just so adorable, so loving, so friendly and such an outgoing little boy. We are truly blessed to have him in our family.


I really want to start jotting down a few points every now and then on his road to independence, you know things he does, words he says etc etc. I'm terrbile at keeping a baby diary so I thought I would try and include them in my Tot School posts maybe once a month or so.
--------------------------------------------------
Watch Me Grow
Standing independently, walking around furniture, takes steps unaided sparodically
Eating everything and anything, including apples completely independently
Has 8 front teeth and 4 12 month old molars
Says: dadda, mumma, bubba, charla, ball, book
Animal Sounds: Tiger, Cow, Elephant
Other: broom broom with cars and trucks
-------------------------------------------------
To see what other Tot's have been up to this week head on over to
1+1+1=1
.