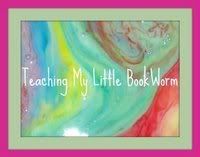 We are a little on the late side with sharing our Paper Mosics project, but I have been a bit off colour this week.
I really liked how Susanna's kids did theirs on black card so I dug mine out of the cupboard for this activity. Anyway, without further ado here are this weeks creations.
I cheated slightly and bought pre cut paper, @ $1.99 a packet it was well worth it!

K5 loved this, in fact after she finished her butterfly she proceeded to use the remainder of the mosaic paper and black cardboard and covered it in mosaic squares. Not quite what I had in mind for the leftovers but oh well, she enjoyed herself!

B7 still hasn't finished his. I think he realised that he was probably trying to get in too much detail with his dinosaur. The paper squares just weren't small enough.
To see other paper mosaic creations visit Teaching My Little Bookworm.